FAQ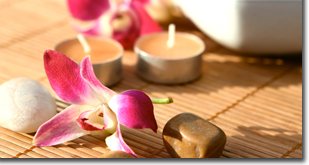 Is there parking available at the Spa?
Free 2 hour parking is available on the streets or pay parking directly across from Spa on Baker Street
Do you offer Shellac Polish?
Yes
What is Shellac Polish and how long does it last?
Shellac is a Patent pending UV3 technology that combines the ease of polish with the permanence of gels. No other product on the market can stand up to the claim. "On like polish, wears like gels, off in minutes!!"
Are any of your staff Registered Massage Therapists?
No they are not, Le Petite Spa offers certified relaxation massages only.
I have booked a Spa Package - what should I bring?
You should wear comfortable clothing, a snack and plan on being pampered!!!
Do you do Brazilian waxes?
No - extended Bikini waxes only
What is your cancellation policy?
We require 48 hours notice on appointments of 2 or more hours. A deposit at the time of booking is required on Spa Packages.